BAO CÁT ĐỨNG EVERLAST PRO EVERFLEX FREE STANDING PUNCH BAG HEAVY
Mô tả
BAO CÁT ĐỨNG EVERLAST
POWERCORE FREESTANDING HEAVY BAG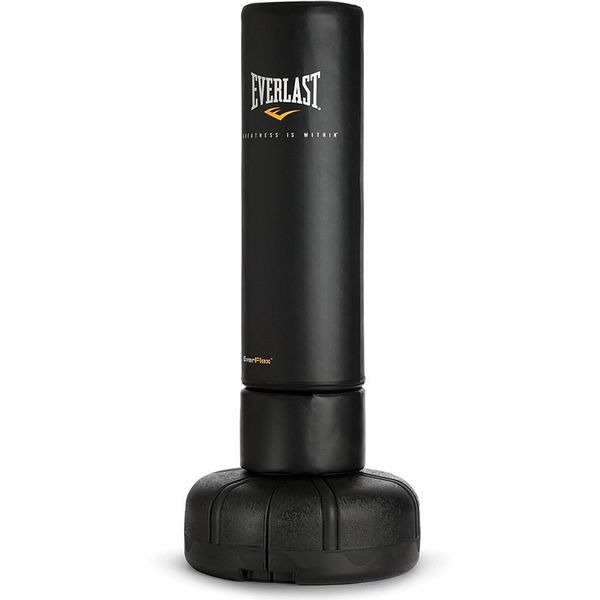 DESCRIPTION
High-density plastic base is easily filled with water or sand for stability

Flexible neck allows bag to absorb powerful punches whilst reducing base movement

Utilizes a removable foam collar for added protection

Weighs approximately 250 lbs / 113kg when filled with water

Punch Bag Dimensions: Height: 76'' / 193cm
The Everlast Pro Everflex Freestanding Heavy Punch Bag is the most durable, heavy hitting bag we have to offer.
This bag from Everlast can withstand the most brutal boxing workouts whether it be punching combinations, kicks, knees or elbows this can take the lot.
The flexible neck endlessly absorbs the impact when you hit it to allow for quick succession workouts with greater intensity, the Everlast C3 foam technology on this free standing bag prevents tearing from becoming an option as well, it's designed with heavy hitters in mind.
This punch bag is designed to be used by all different types of users.
Recreational boxing provides a superb full body workout for anybody, it stimulates fat loss due to it bringing a larger range of muscle groups into play whilst also toning the muscles too.
Using a range of boxing techniques can help to keep the workouts refreshing and motivation levels to a maximum, try different combinations and styles to maintain this.