GĂNG TAY EVERLAST ERGOFOAM BOXING GLOVES - LEATHER
Mô tả
EVERLAST ERGOFOAM BOXING GLOVES - LEATHER
(GĂNG TAY EVERLAST ERGOFOAM - DA)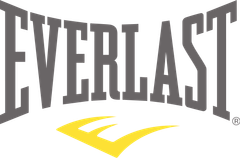 Product Description
Molded foam padding provides increased protection on "impact zone" of the hand.

Train in absolute comfort and protection with the Everlast Ergofoam Training Gloves. Specifically designed to ergonomically mould to the natural position of your hand with an enhanced layer of protective foam around the 'impact zone' of the glove for additional impact absorption.

Designed to be used for heavy bag training and mitt work with synthetic leather to with stand intense boxing workouts.
Unique Technology from Everlast
C3 Foam - Power & Protection in Every Punch. The contoured, closed-cell C3 Foam technology is designed with increased cushioning, support and force dispersion.
Evercool - Stay cool under pressure. The ventilation systems and breathable fabrics that compose Evercool performance technology are the ultimate source of body temperature regulation.
EverDri - banish sweat from your body. The ultimate in moisture management, EverDri wicking optimises your comfort and endurance levels.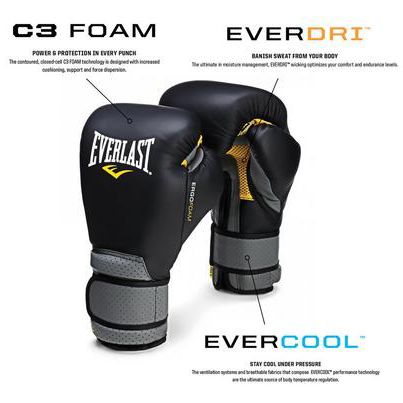 Key Product Features
High quality synthetic leather construction for long lasting heavy training

Wrap around wrist closure offers a secure, tight and protective fit

Moulded foam padding around the 'impact zone' enhances protection with ergonomic technology providing a more natural hand position

Engineered for Heavy Bag Workouts and Mitt Work only - not to be used for sparring
---
Mô tả
Tấm đệm xốp dày giúp tăng cường khả năng bảo vệ tay của người sử dụng.

Everlast Ergofoam được thiết kế đặc biệt tạo nên sự thoãi mái.

Thích hợp luyện tập với bao đấm, các loại đích đấm.

Công nghệ bọt xốp C3 khép kín được thiết kế với sự tăng cường lớp đệm, hỗ trợ và phân tán lực.

Evercool tạo nên hệ thống thông gió và vải thoáng khí.



Xuất xứ: Mỹ